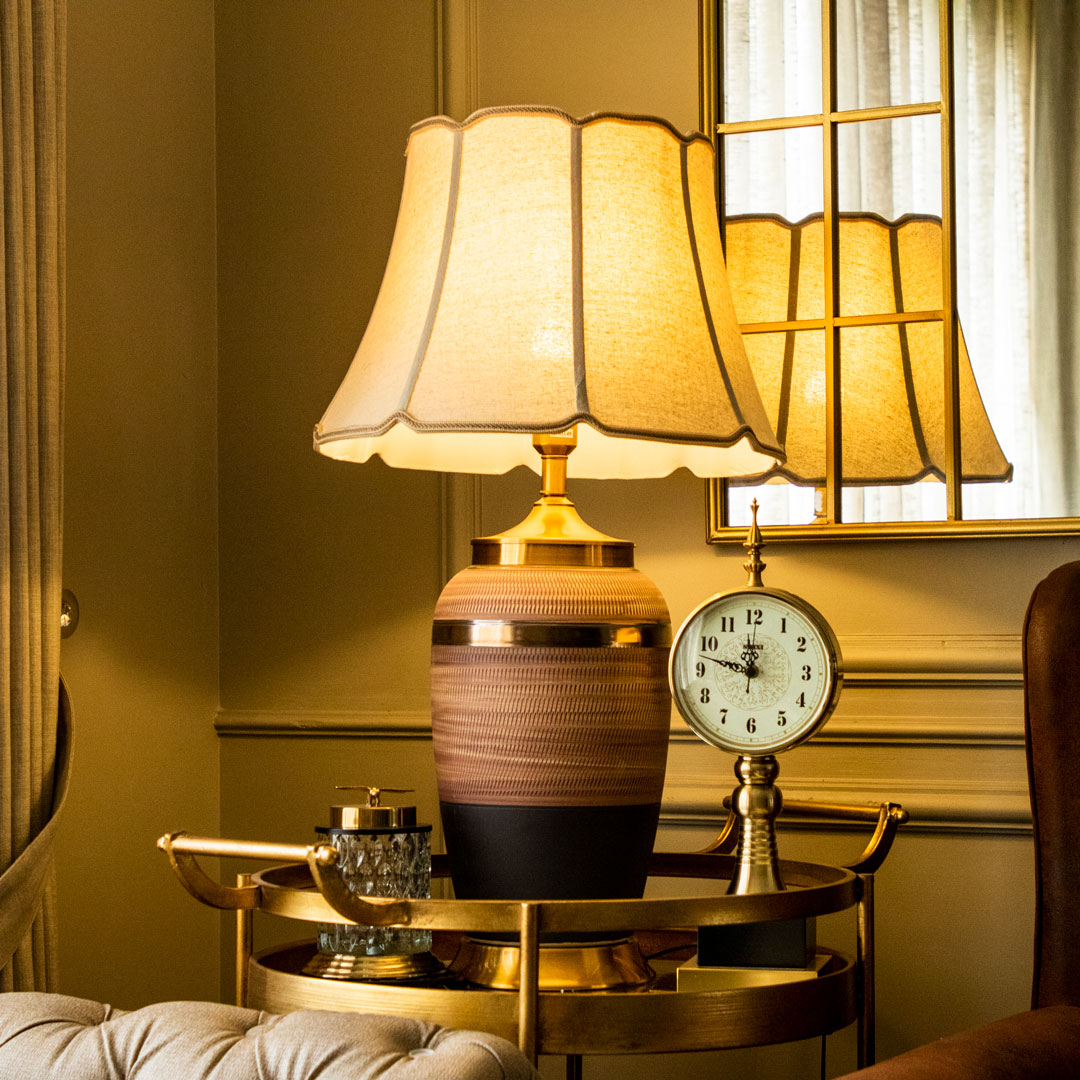 Established in 2015
With a strong innate design sense, Natasha has been collaborating with top architects and interior stylists from all over the country, since the past 10 years, for their requirements for projects in the residential, commercial and the hospitality arenas. Brij has been a pioneer in the wholesale segment , supplying furniture, wall art, home décor and accessories and expertise to many top business groups.
With years of experience shared between them and an inborn entrepreneurial fire, the duo started The Décor Kart with a belief – To make The Décor Kart an expression of a cultivated and sophisticated lifestyle, where creativity and innovation amalgamate with luxury and fine taste
Our Mission
Our mission at The Decor Kart has always been to surprise and delight you with unexpected, distinctive finds for your home. We source and craft all our products with care, ensuring that any treasure you find at The Decor Kart is unique, just like you.
The Future
Our work constantly revolves around the excellence of classic elegance and contemporary style, and around a sophisticated search of materials to ensure we bring forth personalised elegant 'treasures'. Not swayed by fleeting trends, TDK offers a timeless range of products that have luxury as a value and durability as a fundamental requirement. We aim to build one of the most customer-centric home decor brand, with a strongomni-channelpresence across India.
Our Story
As the years go by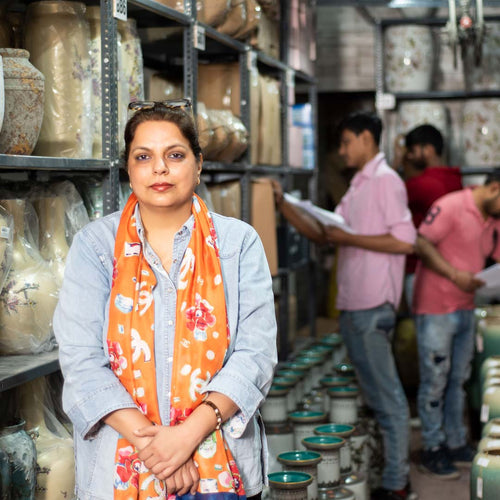 A small business in Delhi
What began in 2002 as an independent B2B business in Delhi, India, has since developed into an national home brand. Natasha & Brij arose their business from the common desire to provide homewares that are approachable and yet don't compromise on design - that impress down to the last detail.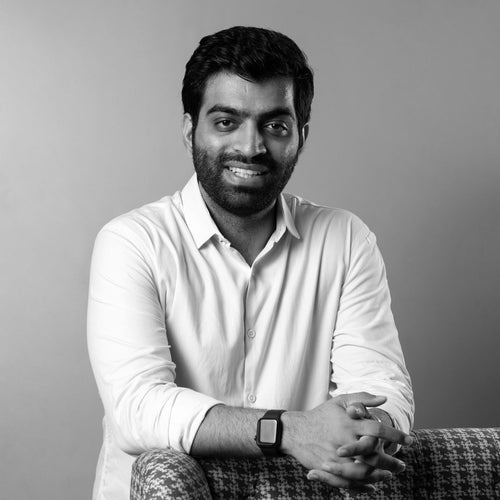 D2C Vision
When the couple's son Nihal joined the business in 2015, the collective vision shifted from institutional sales to building their own brand, hence The Decor Kart was born. Fun Fact: We received the first order on our website on 14th Oct 2015.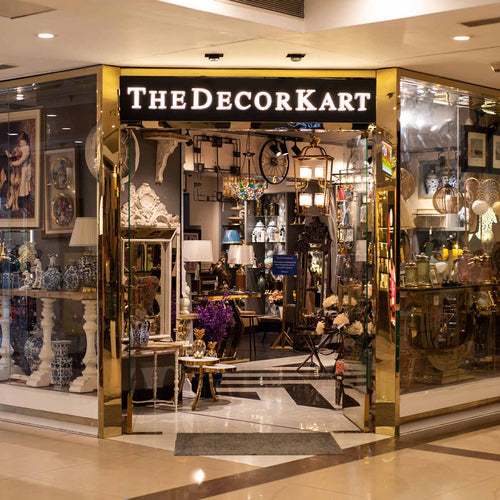 First Store Launch
Our retail showrooms are treasure troves for unique finds. All our stores our unique - just like your personal style.
Our stores are filled with home accessories, kitchen and dining ware, accent furniture and gift ideas ready to tempt and inspire the interior decorator within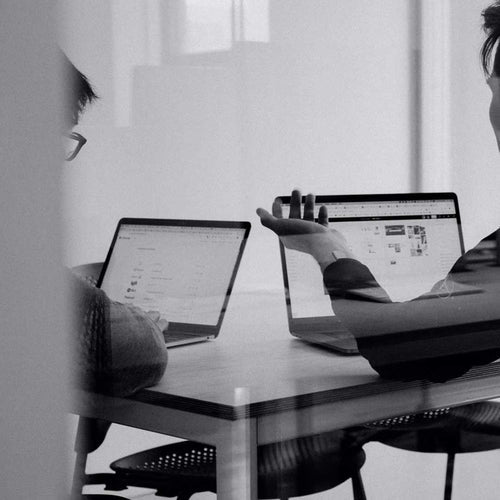 Onwards & Upwards
Not backed by any big corporation we are still a proud and independent business spearheaded by our founder family. While aiming to maintain our international outlook and constantly raise our ambitions, we pride ourselves by remaining firmly rooted to the ground.
Our Stores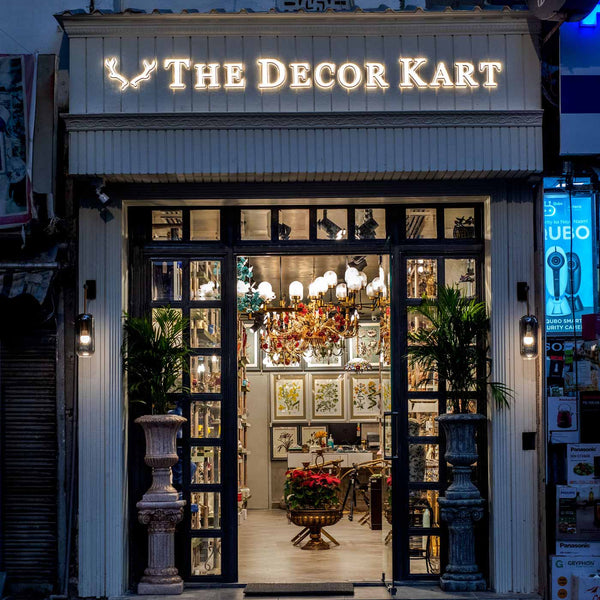 Khan Market, Delhi
8C, Khan Market,
New Delhi, India
Mon - Sun, 10.30AM - 8.30PM
Phone: +91-9811338191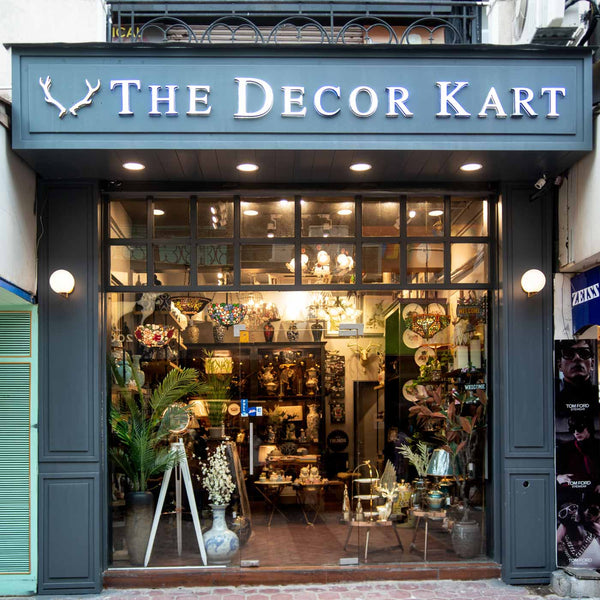 DLF Galleria, Gurugram
SG-85, Galleria Market
DLF Phase IV, Gurugram, Haryana
Mon - Sunday: 11AM - 9.30PM
Phone: 0124-4603080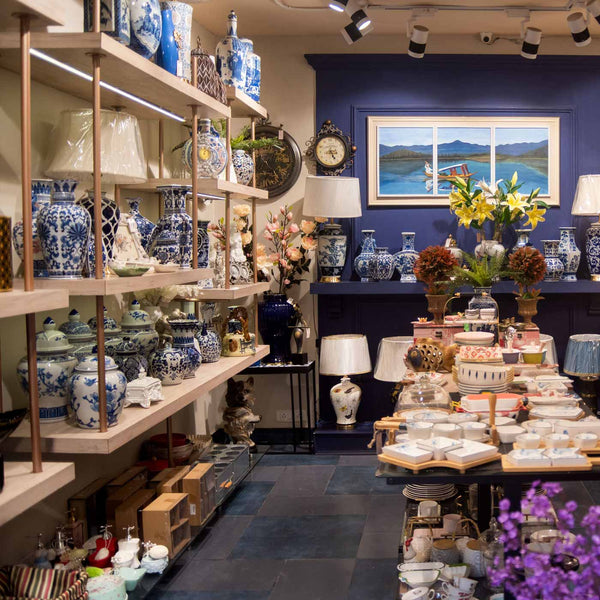 WALL ART SPECIAL STORE
Malviya Nagar
Showroom No. 3 & 4,
New Main Market, Malviya Nagar
10.30 AM - 9 PM (Tuesday Closed)
Phone: 011-41078585